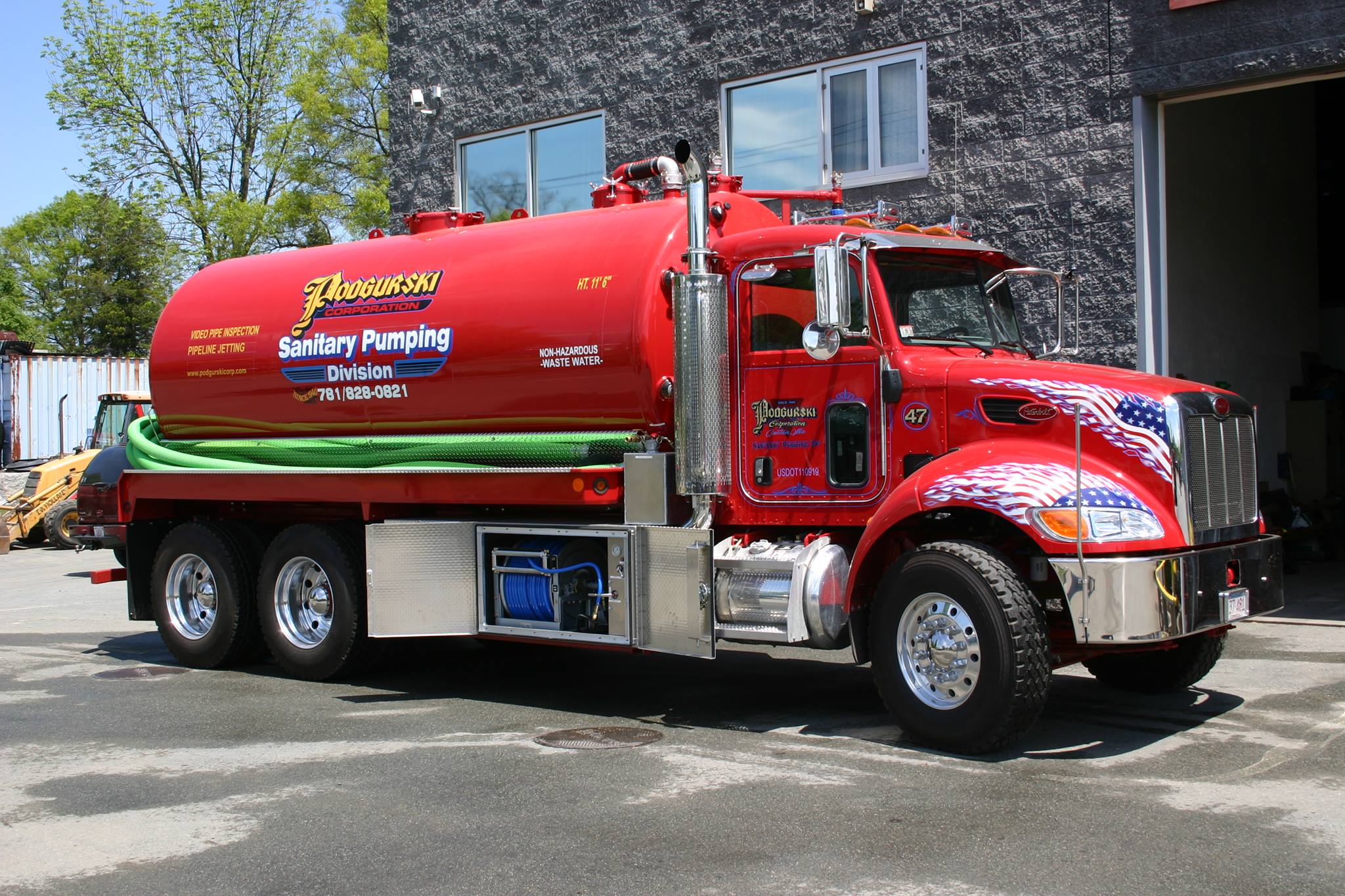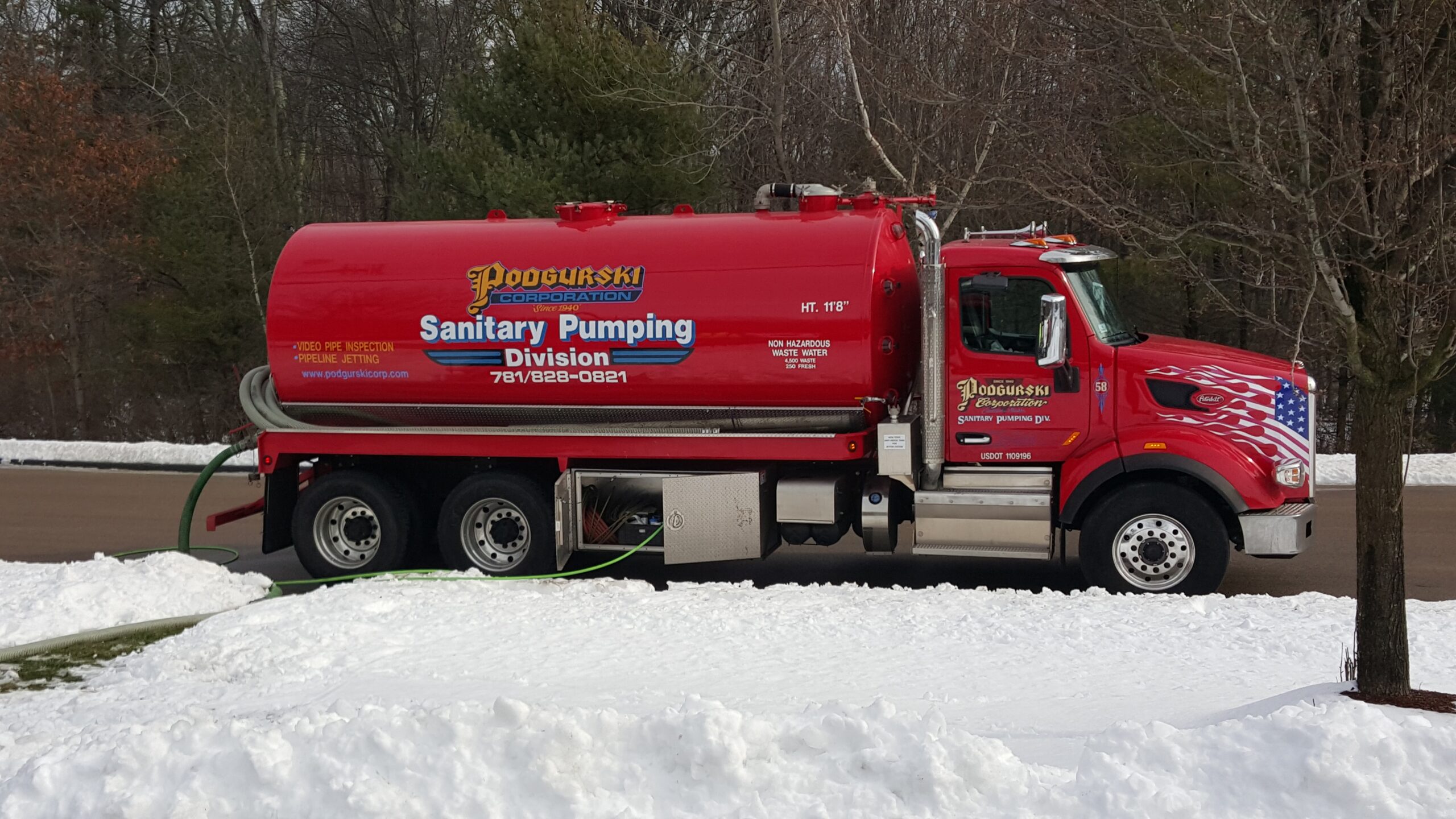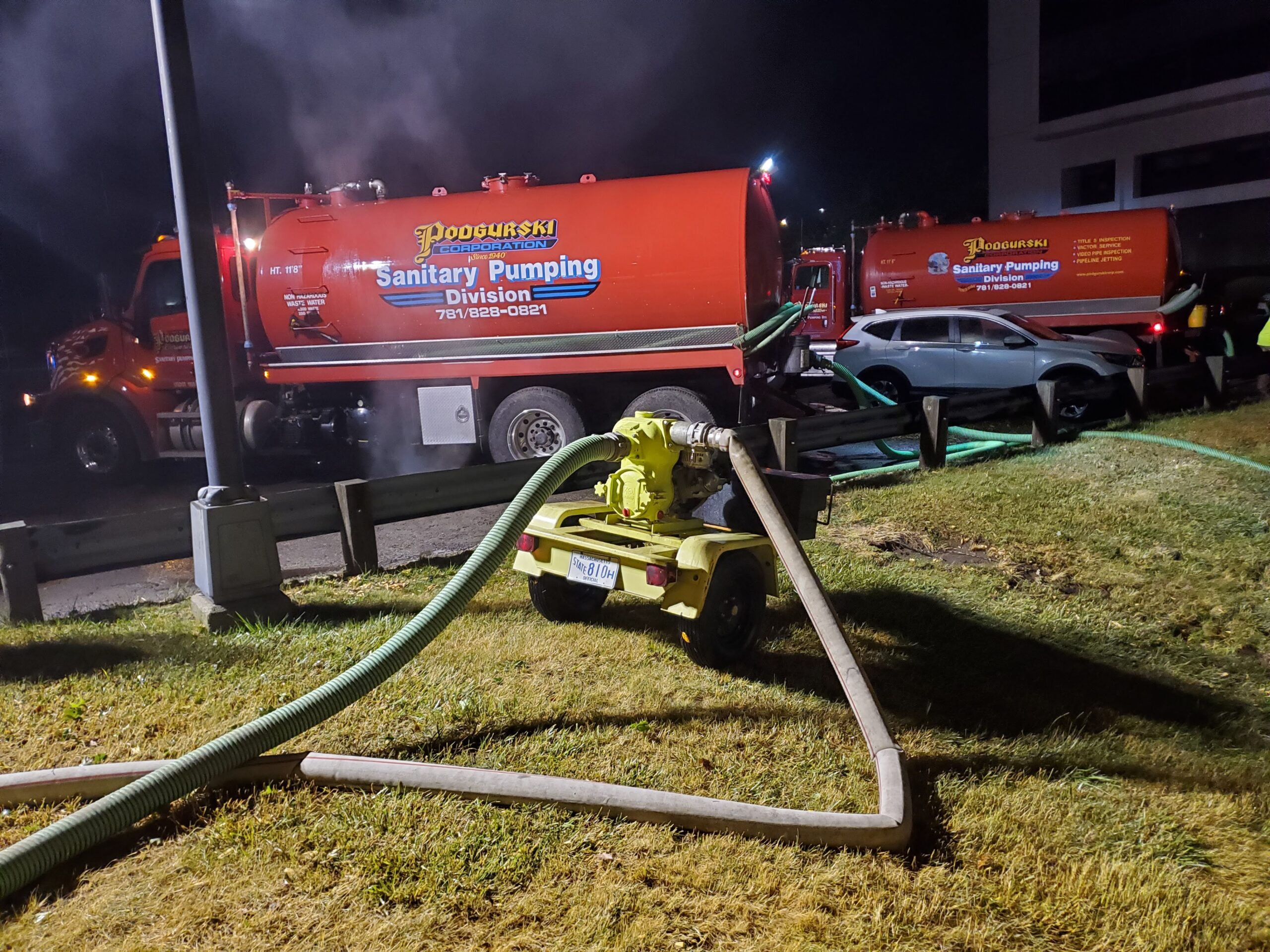 Podgurski Septic System Repairs
Podgurski Corporation offers a wide variety of commercial and residential septic pumping services.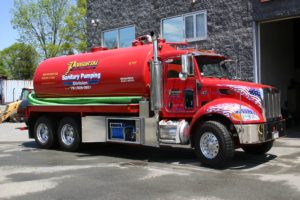 What makes a Podgurski pump truck different? Most septic system services can pump out your clogged tank. But sometimes the problem isn't just in the tank. Sometimes the pipes that lead to or from the tank can be clogged…
That's when we bring in our high-pressure water jetter: Super Squirt …Only Podgurski has it.
Faster, more thorough than traditional "snaking."
Able to open stubborn clogs with a single "pfffft."
Uses a high-velocity stream of clean water running through a small-diameter pipeline.
Cleans debris and build-up in your lines more thoroughly than ever before possible.
Super Squirt Plus is our high-powered water jet cleaning system for residences. This special unit has an extra-high pressure water drill that penetrates even the toughest grease, paper, food waste and gunk. With it's own 500-gallon water tank, it's got all the reserve power to clear virtually any residential system clog.
When larger diameter pipes are involved, or stronger jetting is needed to clear a clog, our Super Squirt Plus and Jumbo Jet are available for commercial-sized projects.
If roots are causing the clog, our hydraulic line cleaning services with our water jetting technology can be brought in.
Yearly Reminder Program
Register for our Yearly Reminder Program
Don't wait until your system becomes inoperable to call for service. Keeping track of when you last had your system serviced is easy with our Yearly Reminder Program.
Don't worry: We remind you in plenty of time to prevent any septic problems… it could not be easier!
Remember regular care protects your septic system, protects the environment, and protects you against unexpected problems.
We keep all the records and send you a postcard when it has been a year since your last service.
There is no charge for the service, and no obligation to order a pumping when you receive the reminders.
The length of time between last service and reminder is up to you (one year is standard, but you can change it).